If you use Acronis Cloud Backup with many agents and/or customer tenants, you know the problem: you have to update the agents manually at regular intervals. This can be extremely annoying, especially if you have to work through multiple tenants.
So as an automation geek, it made sense to delegate this activity to Azure Functions 😄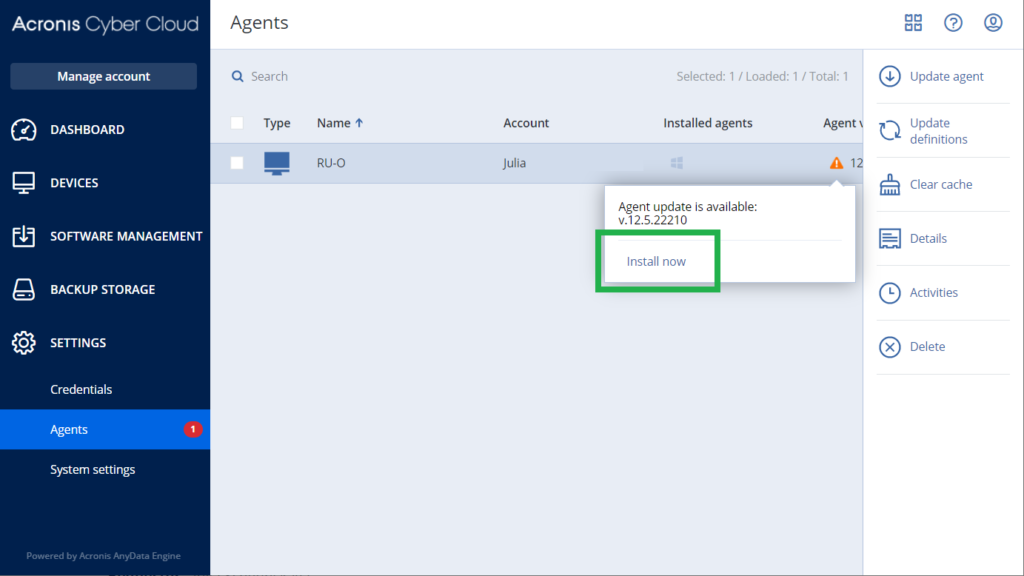 The Azure Function is developed in .NET Core / C# and does the following for us:
Logging in to the Acronis Cloud API
Alle Kunden-Accounts unterhalb des hinterlegten Nutzers identifizieren – inkl. der "speziellen" Accounts vom Typ Abteilung, Partner, etc.
For each customer account, the backup agents created under it are identified
The function then processes all agents and starts the agent update.
Last but not least, the updated agents are summarized by e-mail and sent to the deposited e-mail address.
In addition, a table storage is created as an update archive, in which the agent data is also stored.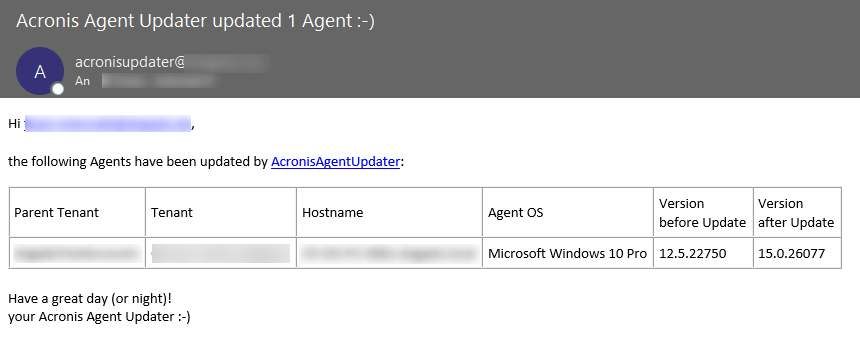 Da ein guter Cloud-Architekt / SysAdmin / Backup Operator / * ja bequem ist, ist die "Installation", also das Deployment der Azure Function vollständig automatisiert und alle Parameter lassen sich beim Deployment angeben. Natürlich können die Daten später (in den App-Settings der Function bzw. Zugangsdaten im angelegten KeyVault) geändert werden.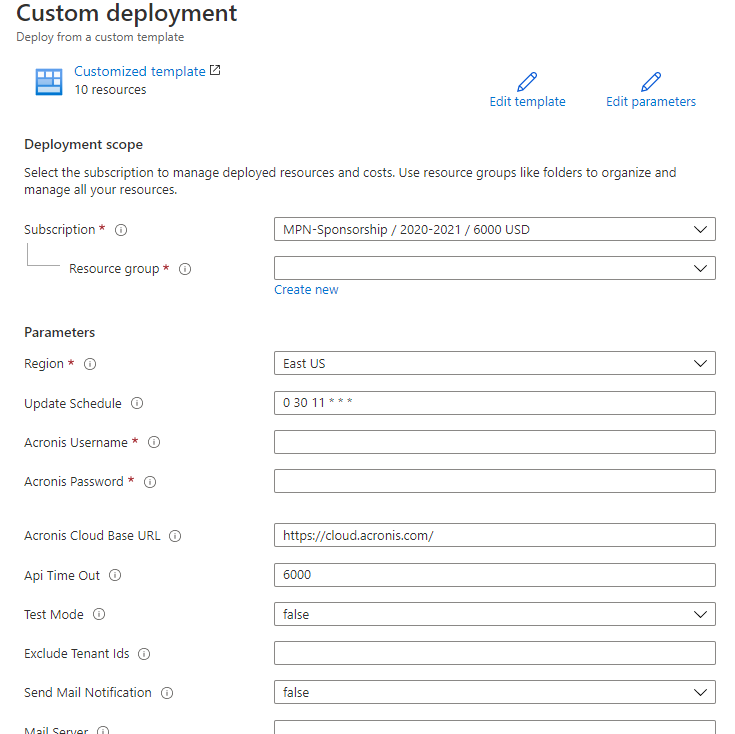 After successful deployment, the update runs by default every day at 11:30 CET. During the deployment, the automatic start time can be set using the CRON Expression customize.
Here is one last view of the Table Storage, where all updated agents are logged:


And here you can deploy the function:
https://github.com/TobiKr/AcronisAgentUpdater
Happy automating 🤖